Matthew Desmond – Co-op Governor - Chair of Governors
I joined the team in May 2019. My eldest son started at the infants school in 2011 and my youngest son is currently in year 2. I was asked to join as I share similar values to the rest of the team with regarding to the education of young people and making HIS the best it can be.
Outside of a busy work life I enjoy spending time with my family, I'm a bit of a petrolhead and am currently working through the grades of a local karate club.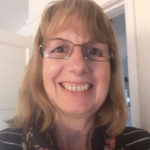 Karen Sherwood – Co-op Governor - Vice Chair
Hello, I have been a governor since November 2017. My decision to become a governor was made through my interest and experience of helping children have the best opportunities and experiences possible to ensure that they achieve the very best they can. I believe that Horndean Infant School provides these opportunities.
Until recently I was working as a SENCo in a local school so I understand the current challenges faced by staff in school and the level of hard work and dedication needed when working with children. I also understand the concerns and anxieties of parents when the educational journey of their children sometimes takes a different path and needs a different level of support. My passion is to ensure that all children have the same opportunities to do the very best they can. I believe that Horndean Infant School, with its importance placed on all areas of the curriculum, does just that. My role as a governor is to support the work of the school and the staff in achieving their goals.
Outside of education I have two grown up children. My interests include cycling, walking and painting.

Andy Thorne – Co-op Governor
I have been a governor since 2010 when I my eldest son first started at the school. Both my boys have now successfully passed through the school, and have moved on in their education with confidence and a thirst for knowledge.
As part of the Governing Body, I aim to ensure that all local children continue to get the same great start in their education as my two sons did, and that the school continues to go from strength to strength.
In the limited spare time I have I can be found cycling or on a hockey field. Although, most weekends are usually spent standing on the side of a football pitch somewhere or acting as an unpaid taxi service.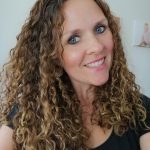 Hayley Wilson – Co-op Governor
I have been a parent governor since September 2020 and I am really enjoying this fascinating role. I wanted to join the governing board as being a teacher myself, I am passionate about education and I believe HIS provides an excellent all round education for it's pupils. I currently have a daughter in Year 2 and a son hopefully starting in Year F in September as well as a third who will also attend in a few years time. In my spare time I like to swim and I am also involved in amateur dramatics.
Andre Morgan – Parent Governor
Andre is a parent of a Year 1 pupil who joined our governing body in November 2020.
He will update this profile soon!